Press Releases
Kodak to highlight its industry-leading portfolio of digital, software and offset solutions at PRINTING United Expo 2022
ROCHESTER, N.Y.
September 12, 2022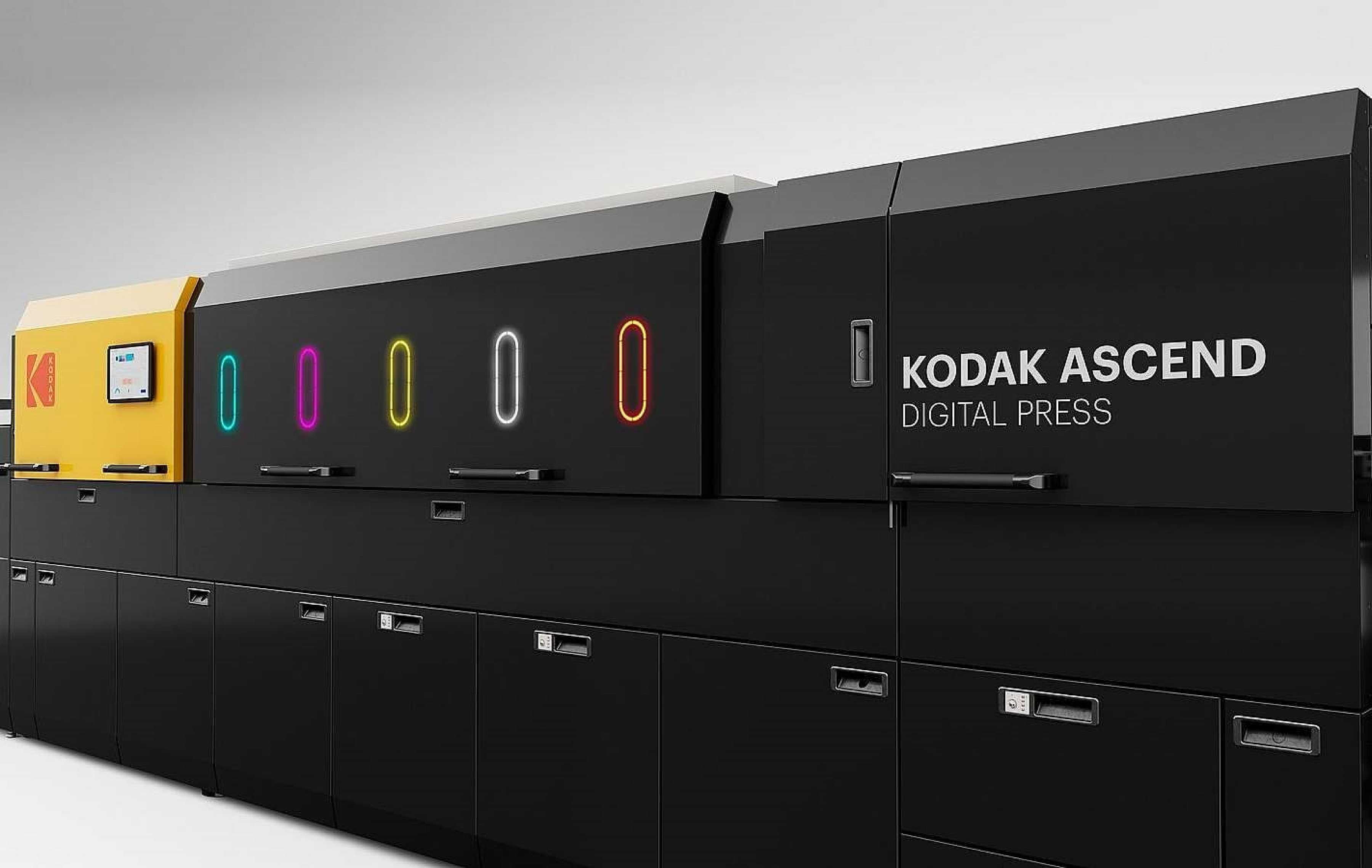 Kodak will be showcasing its comprehensive portfolio of digital, software, and offset solutions at PRINTING United Expo 2022 from October 19 to 21 at the Las Vegas Convention Center in Las Vegas, NV.
Kodak will turn the spotlight on the following solutions at its booth N861:
For the growing and highly dynamic market of digital textile printing, the Kodak team presents the KODACOLOR RDTG and EDTG direct-to-garment (DTG) inks as well as a new film-to-fabric ink system which includes KODACOLOR powder, KODACOLOR film, and ink specially designed for use in film-to-fabric applications.
"We look forward to meeting customers, prospects and industry peers again at this long-awaited in-person show," said Jim Continenza, Executive Chairman and Chief Executive Officer, Kodak. "At PRINTING United Expo 2022, attendees will see that Kodak offers a wide range of leading-edge digital print solutions designed to complement conventional offset and ensure ongoing productivity. Kodak remains committed to developing solutions that enable printers to stay profitable today and into the future."



About Kodak
Kodak (NYSE: KODK) is a leading global manufacturer focused on commercial print and advanced materials & chemicals. With 31,000 patents earned over 130 years of R&D, we believe in the power of technology and science to enhance what the world sees and creates. Our innovative, award-winning products, combined with our customer-first approach, make us the partner of choice for commercial printers worldwide. Kodak is committed to environmental stewardship, including industry leadership in developing sustainable solutions for print. For additional information on Kodak, visit us at kodak.com, or follow us on Twitter @Kodak and LinkedIn.
Kodak, ASCEND, KODACOLOR, PRINERGY, PROSPER, PROSPER ULTRA, SONORA, ULTRASTREAM and the Kodak Logo are trademarks of Eastman Kodak Company.
Media Contact
Gill Beard
Worldwide Public Relations Manager, Eastman Kodak Company
gillian.beard@kodak.com
+44 (0) 1923 652727